The Crème Shop x Sanrio
Regular price
Sale price
$ 22.00
Unit price
per
Sale
Sold out
Description
★ WHY YOU'LL LOVE IT
Stay calm and roll on! Helps the absorption of nutrients from your favorite skincare ingredients. Promotes the appearance of naturally radiant skin, helps reduce puffiness, and alleviates stress.

Large End | For body & face
Small End | For delicate areas & under-eyes

★ BENEFITS
🎀 Stimulates blood circulation
🎀 Helps reduce the appearance of fine lines
🎀 Helps reduce face puffiness
🎀 Promotes overall relaxation

★ GOOD TO KNOW
This product is: Cruelty-Free, Vegan, Paraben-Free, Sulfate-Free, & Limited Edition.

Share
View full details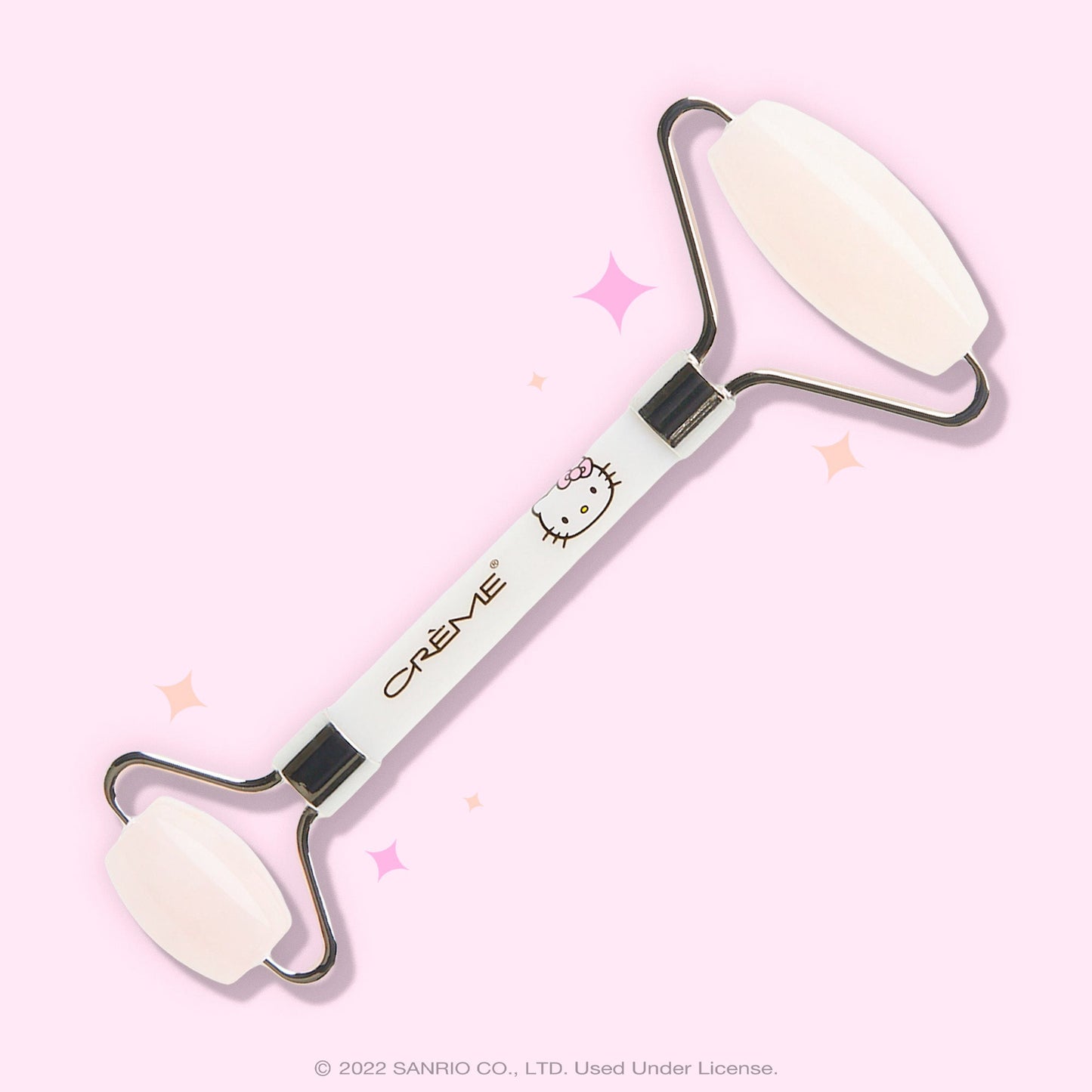 Skin Type:
Combination, Dry, Oily
Skin Concern:
Dryness/Hydration, Large Pores, Blackheads/Whiteheads
Never thought I would own one of these but I did b/c of Hello Kitty. I love how relaxing it makes my skin feel while using it.
Skin Concern:
Signs of Aging
I have never used a fashion massage roller but desided to give it a try. I am soooo glad I did I have used it every morning and every night since I received it. It does wonders for the face!! If u never used one like me before GET IT BEFORE ITS SOLD OUT I PROMISE U WILL NOT REGRET IT!!! I STRONGLY RECOMEND THIS ITEM !!! ITS FANTASTIC !!!!
Skin Concern:
Acne-Prone, Signs of Aging, Dullness, Blackheads/Whiteheads
REALLY LOVED THIS. I BOUGHT IT MORE FOR THE NVELTY FACTOR OF IT BEING HELLO KITTY IT WORKS LIKE ANYOTHER AND IT LOOKS WELL BUILT
Skin Concern:
Signs of Aging
Awesome
I've never had a quartz facial roller before and for what it's worth it does relax my face. It stays cool all the time. It's super adorable. I love the Hello Kitty.
Skin Concern:
Hyperpigmentation, Large Pores
eeekk
I have quite few crystal rollers etc. This one right here has instantly become my favorite it stays so cool