The Crème Shop
Regular price
Sale price
$ 5.00
Unit price
per
Sale
Sold out
Description
Eyelash Adhesive - Black
Infused with Vitamin E
The Crème Shop's super tacky eyelash adhesive helps secure lashes in place wherever you go!
The formula is infused with vitamin E to maintain natural eyelash hydration, and is latex-free to prevent irritaion.
0.18 oz
Cruelty-Free
Not Tested on Animals
How To Use
Align false lash to natural lash line to measure fit. Trim excess if necessary.
Apply a thin layer of adhesive to false lash band and allow 20-25 seconds for product to become tacky.
Gently place false lashes onto lid along your natural lash line and press down to secure band in place.
To remover
Gently peel off strip beginning at the outer corner. Remove any excess adhesive from band and store lashes for reuse.
Ingredients
ETHYLHEXYL METHACRYLATE, Polybutyl Acrylate, Methyl Methacrylate, Laureth-5, Aqua, Methacrylic Acid, CI 77266
Share
View full details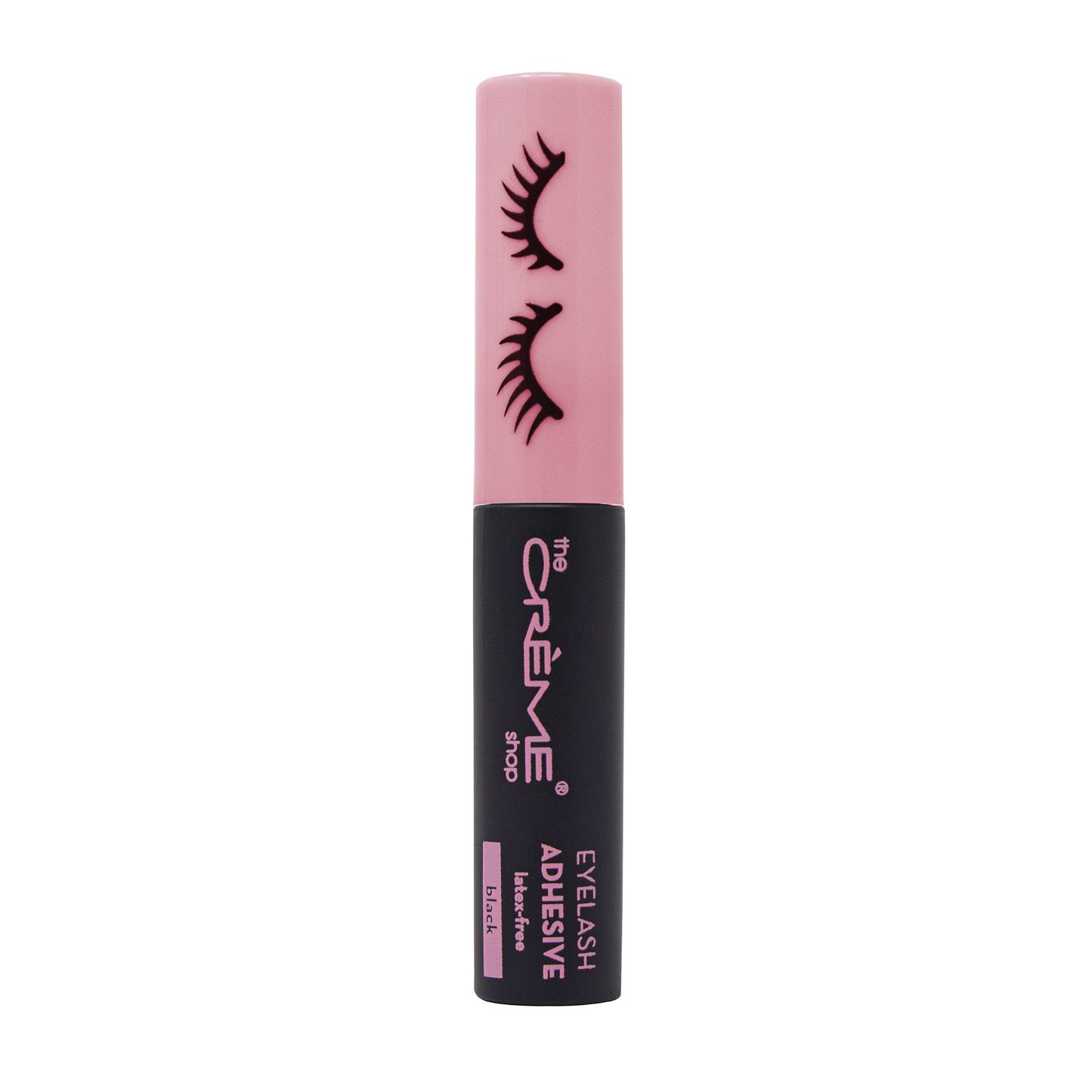 Skin Type:
Combination, Sensitive
Skin Concern:
Acne-Prone, Hyperpigmentation, Inflammation, Large Pores, Blackheads/Whiteheads
Works well and lasts!
This is my first time using lashes, and I found this glue to work really well! It holds on nicely, and it being black kinda looks like there's eyeliner.
Skin Concern:
Hyperpigmentation
Awesome
Glue has a great hold will last all day but convenient for you to take in your purse as it looks like a mascara if you need to take it with you.
Skin Concern:
Dryness/Hydration
epic amazing showstopping
I like it because it doesn't mess up my eyeliner looks and it's a pretty big container so you have like a good 3 months with this even more depending on many times u wear lashes. Super tacky highly recommend
Skin Type:
Combination, Oily
Skin Concern:
Large Pores
New Favorite Lash Glue
I found my new favorite lash glue! I wear lashes every day (even for zoom meetings) so this is a big deal for me. I love that it's latex free because my eyes get sensitive after a few hours of lash wear when the glue has latex.
This glue really and truly keeps my lashes in tact for the entire day.
I also love the dark tint, it naturally connects the lashes to my own lash line and makes my eyes pop even more.
I just ordered 3 more tubes because I want to make sure I'm never out!